Get around password windows 7. How do you get around a windows 7 password 2019-01-10
get around password windows 7
Thursday, January 10, 2019 4:54:22 AM
Fritz
how to get around a forgotten administrator password
You can reinstall system directly if there is nothing important data in the computer. Grif The top easy and safe methods for you reset your lost Windows 7 password. I only have one user account which has admin rights and no password on it. The tools will generally act as a utility in that you will need to reboot the computer and run the utility at start-up. We are only telling them how to access the local account of windows.
Next
How to Bypass Admin Password on Windows 7?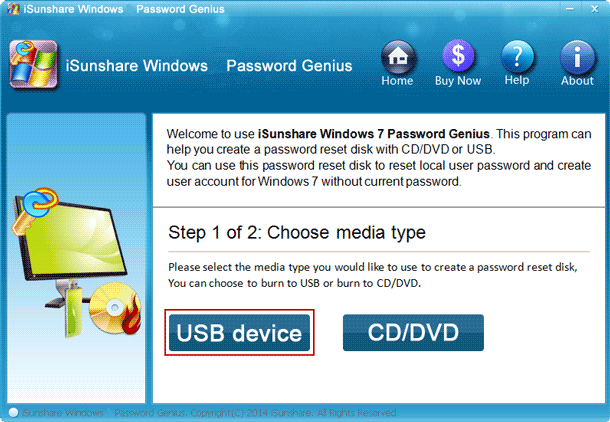 Step 3: In pop-up command prompt window, type net user and hit Enter. Find out the relevant account to remove its login password. How to Save yourself in more better way: 1. Take the bootable device and insert it on your locked system. In general, we just need to bypass Windows 7 password login without password.
Next
6 ways to get past Administrator password on Windows 7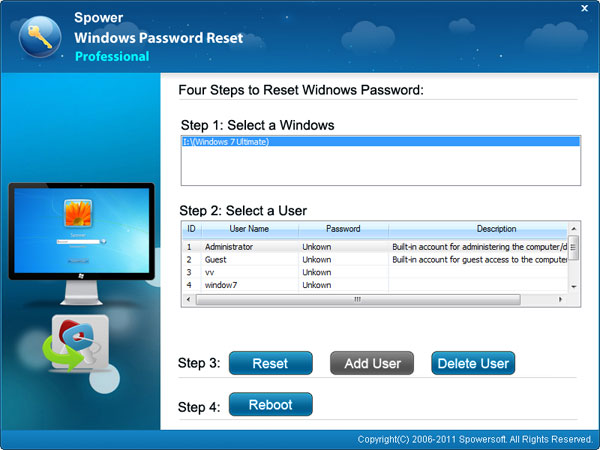 Step 4: On the desktop, right-click Computer icon, click Manage, double-click Local Users and Groups, and then click Users. Just click Next and Finish, and the Windows 7 login password will be removed. It can directly remove Windows 7 password for all of user accounts on a locked computer. You can borrow from your friend's if you haven't. On Windows 7 logon screen, just click the administrator and you could login Windows 7 computer successfully without admin password. Hopefully you guys found this post very helpful and were able to access your computer normally.
Next
How to get around Windows 7 password if forgot it
If you forgot the windows administrator password of your computer, you can try the following way to get around it before you make a decision to formatting the hard drive and reinstalling a new system. This piece of letters, number and special characters is of crucial importance. Also make sure you trying to log into the machine correctly. Choose one administrator you want to recover its password. Once again, encryption would prevent your system from being accessed and modified without your encryption passphrase. It is a big deal since you won't be able to access any of your important files and documents without entering the correct password. Remove Windows 7 forgotten password or create a new account for Windows 7.
Next
ByPass Windows 7 User Login without Password without any software
However, there would be a problem. It would be a major headache if you , 8 or. Get around administrator password — Remove it. Please don't take that video as a inappropriate content its just a way to teach people and to make others aware. In this scenario, you can boot the Chromebook to the sign-in screen and press Ctrl+Shift+Alt+R at the same time. And then click Change the password or Remove the password. How to Get Around Windows Password to Log on Your Computer? I readed some threads soon but,my tip for the password cannot be displayed and i can't change the options for users.
Next
How to Bypass Windows 7/8/10 Login or Admin Password in 3 Ways
If in case by trying to keep it extra safe you end up yourself then it will be a mess of a situation to control because without access to the password you cannot open the laptop. Type new password for administrator and confirm it or click remove password to make the account's password blank… Windows does not store passwords in plaintext. Step 2: Run the downloaded file to install Windows Password Key Standard. It means you have successfully bypassed Windows 7 admin password to access computer. Then you can click on the Switch User and type Administrator to log into built-in administrator. You need to enable that account before forgetting your other admin account password. Note: This note is for YouTube team.
Next
ByPass Windows 7 User Login without Password without any software
Part 2: Add new administrator account to get administrator privileges In addition, you also can click on the Add User button to add a new administrator account. When computer reboots up, log in with this new administrator account, or log into your old administrator without password, which means you get administrator privileges. If you , and want to solve the problem by reinstalling system, I suggest you try the following way to problem before reinstalling Windows. And after this we decide to share this tutorial with other through which now they can access windows 7 account if they forget their password. Way 6: Empty Win 7 Administrator password with a reset disk If you have prepared a Windows 7 password reset disk before, you can use it to easily. Considering that a Windows 7 laptop at your disposal contains several important details, you need to provide it with a password to maintain protection and also not forget it yourself.
Next
Stuck w/o Admin password or ability to connect to domain
After the password reset, the password of the target user you select will be blank. If the Grub boot menu is locked and password-protected, you can still boot to Linux live media and change your password from there. It is a special kind of account that has all the administrator privileges specially designed if you forgot the password of your main account. When: - I switched to safe mode it also asked me for password - couldn't switch to command panel because it also ask for admin pass - in windows xp there could be ctr +alt +del and i could type. You will see Ophcrack runs and find Windows 7 password automatically for you. If you don't use a complex password though, you might as well leave your computer in the front yard for everyone to use when you're not around as it's no longer yours. The installation is easy to operate, then open the program.
Next
Bypass Windows 7 Logon Screen and Admin Password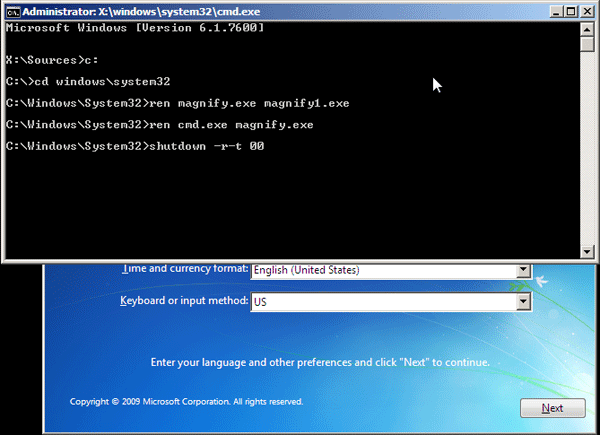 Password reset work has finished so far. I have spoken to the daughter but she cannot remember what she used. He took his first computer class when he was just 8 years old. It is necessary that you keep it safeguarded from third party interruptions and data leakage. When a Network User is logged On they get prompted for Admin rights when they try to install something or change a setting. You might take a look at the Part 2 and then determine which method is the best.
Next
How to get around administrator password for your Windows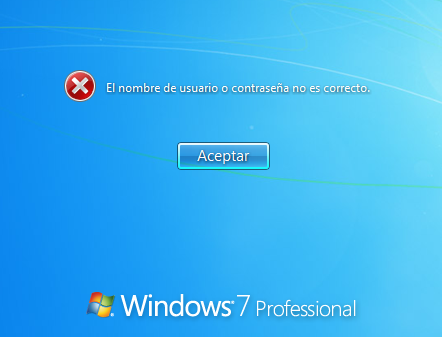 You can only access them if you sign in with the Google account. Also, you can try: Use command lusrmgr. Change the password of your account from the user profiles and confirm the changes. Immediately hold F8 until you enter Advanced Boot Options. Step 2: Select Repair Windows and Get into Command Prompt. While you run Windows 7 computer normally, it will not be found and used. Would you like to deepen your biofeedback knowledge so you can get the most out of your device? You might need to buy password recovery software.
Next